Covid 19 memorials, are you looking for a way to remember?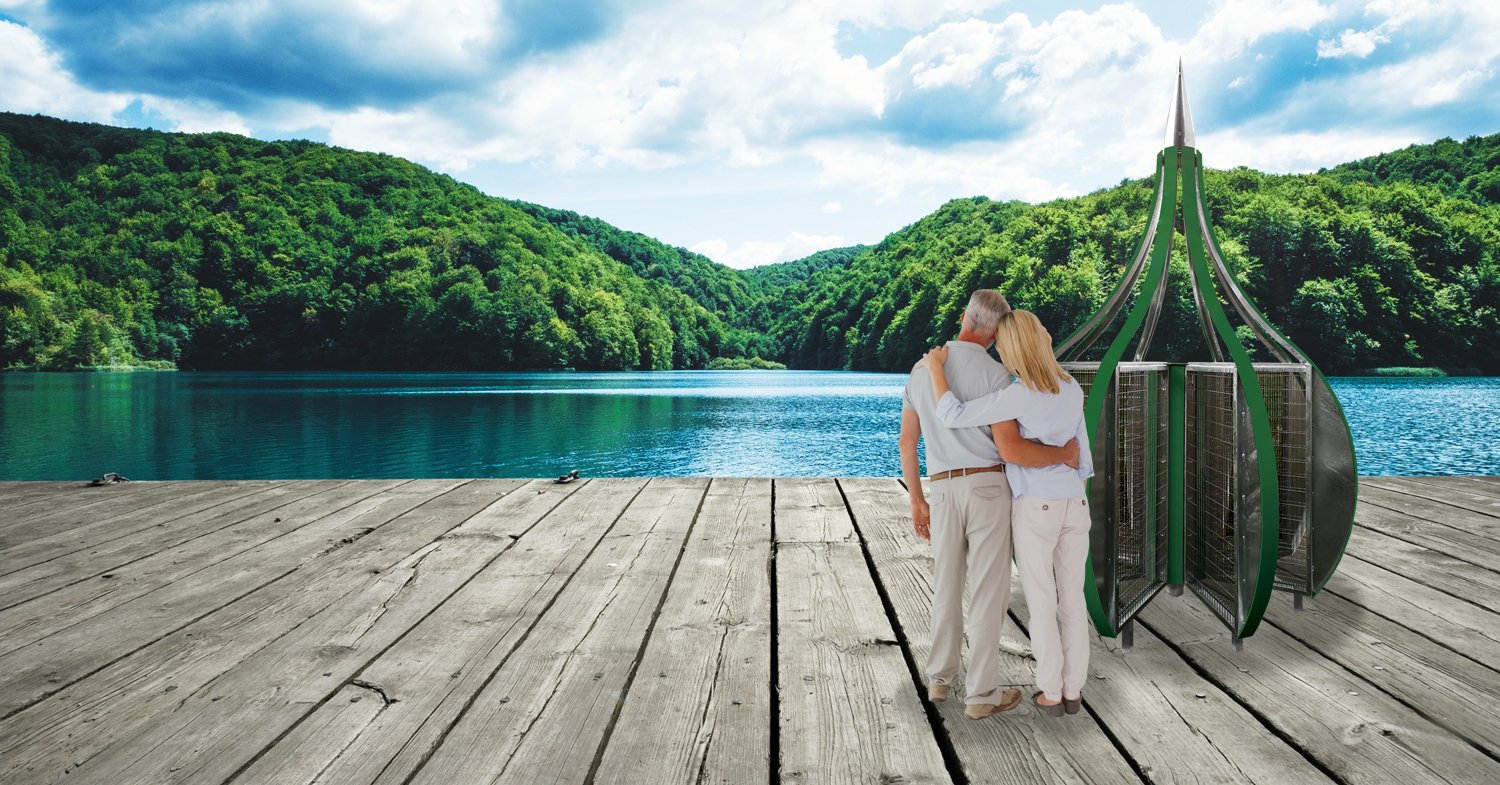 Why choose a Forever Tree?
A modern way to display the many names of lives lost to Covid 19
Sadly Covid 19 has taken many lives, and whilst there is nothing wrong with a traditional statue on a plinth, displaying columns of names, as we see all over the world – there are other options for Covid 19 memorials. Forever Trees provide a unique, modern and safe way to display and remember hundreds/thousands of names, of people who have lost their lives during this pandemic.
Forever Trees are steel structures which hold and display between 500 – 12,500 leaves. Each leaf is individual engraved in memory of a lost loved one. The leaf is then hung/attached to a Forever Tree creating beautiful, but respectful Covid 19 memorials.
---
The trees themselves…
Both our Compact and Large size Forever Trees can be used for Covid 19 memorials. Both size trees come in standard green colour, or can be colour customised to suit your location, even a beautiful multi coloured rainbow tree.
Trees also have multiple areas where plaques can be attached, telling the story, the purpose and history of each tree. A Forever Tree could be the focal point in your remembrance garden, memorial location, or simply stand alone at a site of significance.
The Compact size tree, can be configured to hold up to 4,500 of our standard leaves, whilst our Large size tree holds up to 12,500 standard leaves.
Standard green colour – Compact Forever Tree

Standard green colour – Large forever Tree

Rainbow style/coloured – Compact Forever Tree
The memorial leaves…
As trees have leaves, these are ours… and it is the leaf which is the memorial.
Each leaf is individually made to order, and once ready is permanently attached to a display panel on a tree. The Compact tree has 16 individual display panels, the Large tree has 12 individual display panels.
We have designed and developed our standard leaves to be round. As leaves are to be hung at a height where they are meant to be touched, held and loved, the round shape with beveled edges does not pose a safety issue, or have any sharp edges. Our trees also do not have any direct overhead leaf hanging areas.
These 55mm diameter round leaves are made of a mineral based material, which is; fade, rust and fire resistant. It is also very long lasting, alluring and tactile, even warms up in your hands.
Each leaf is individually engraved and colour infilled both sides (with wording or an image). Or for a more personal memorial, one side can have a hard wearing ceramic photo mounted into it. Leaves also have the option to permanently seal inside a small artifact or ashes, should this be requested.
Using our leaves is not compulsory. Tree owner's can purchase or make their own leaves, should they wish. Or we can work with you, to design your very own bespoke leaves, just for you and your Forever Tree.
Below are a sample of leaf designs; rainbow, yellow heart, photo and 'In Loving Memory', all with a blank reverse, ready to engrave special wording in memory of someone special who has lost their life to Coronavirus.
For more information on leaves click here.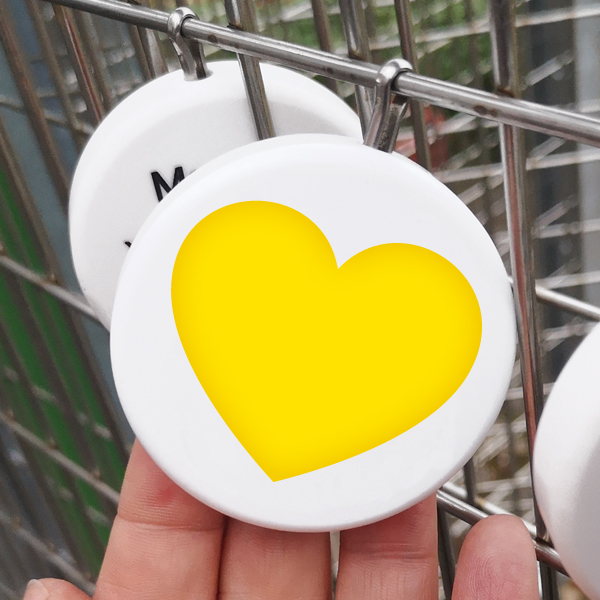 Yellow Heart leaf – personal message engraved on the reverse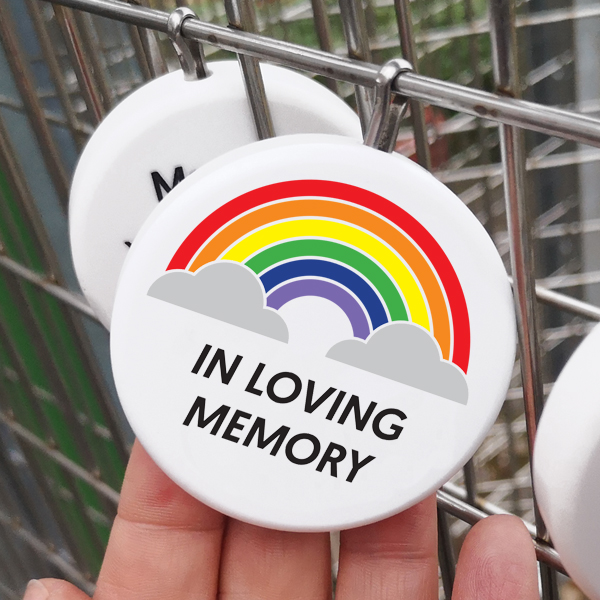 Rainbow leaf – personal message engraved on the reverse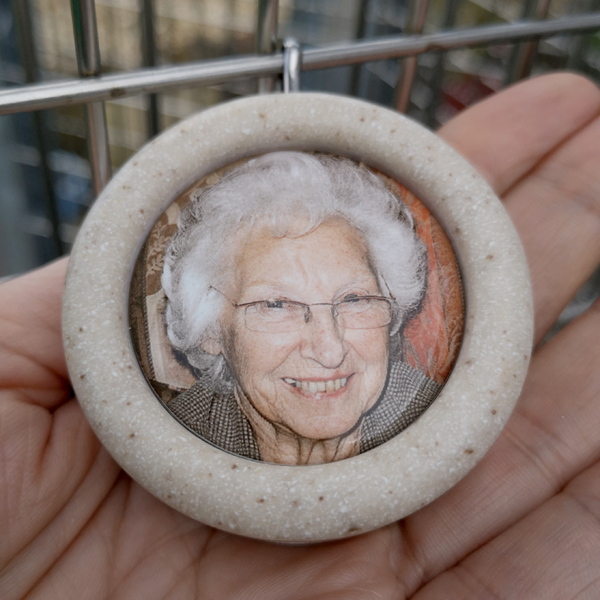 Photo leaf – personal message engraved on the reverse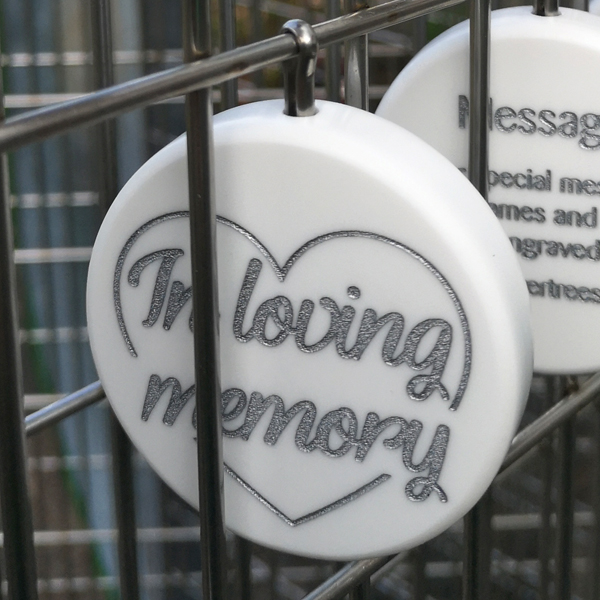 'In Loving Memory' leaf – personal message engraved on the reverse
---
If you would like anymore information, or would like to discuss a Forever Tree for your Covid 19 memorial location, please call us, we are here working, ready to help.
Both size demonstration trees are located outdoors, in Derbyshire, should you wish to visit safely.
All Forever Trees and leaves are made locally to us, in Derbyshire and Staffordshire.
Our blog on a Covid 19 memorial can be found here.