Forever Trees – beautiful tree shaped structures to display memorials, tributes or special messages on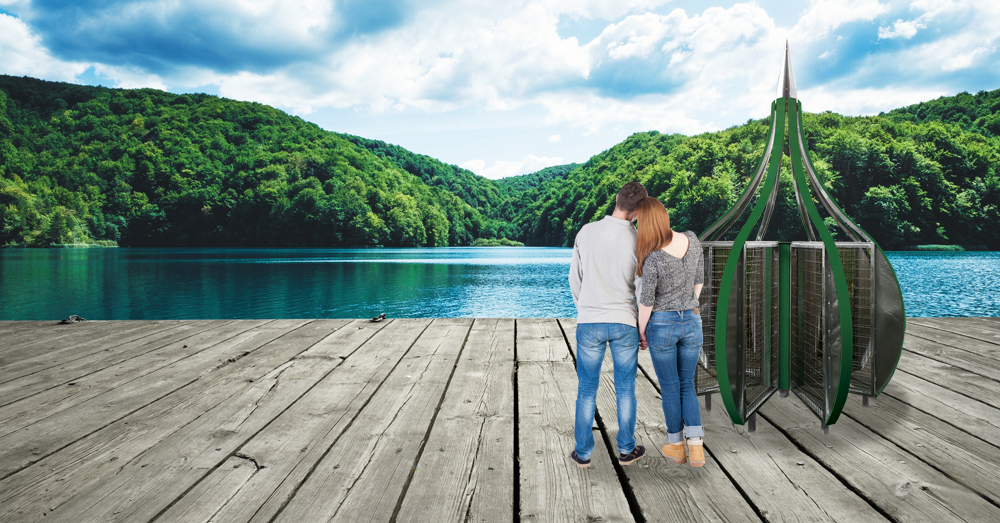 What is a Forever Tree?
First and foremost a Forever Tree is a work of art in it's own right, in fact, Forever Trees have been called interactive sculptures.
Over the last decade more and more people are wishing to leave a gesture or 'a token of affection' to… remember, commemorate or celebrate.
Forever Trees are steel structures, in the shape of an evergreen tree, designed to safely hold thousands of memorials, tributes or special messages, on our specially designed leaves. (Poppy leaf shown).
Forever Trees are designed for both indoor and outdoor use, fitting comfortably into most environments – urban, rural or coastal. They can be permanently sited or movable, taking up a relatively small footprint.
Forever Trees work alone or in groups – a forest, if more hanging space is required over time. Each leaf has their own individual hanging space, creating a safe, attractive and respectful display/sculpture, lasting for many years.
Our trees are available in two sizes, in standard green or your chosen colour, and with customisable features, each tree's owner can create their own bespoke tree for their individual purpose and setting.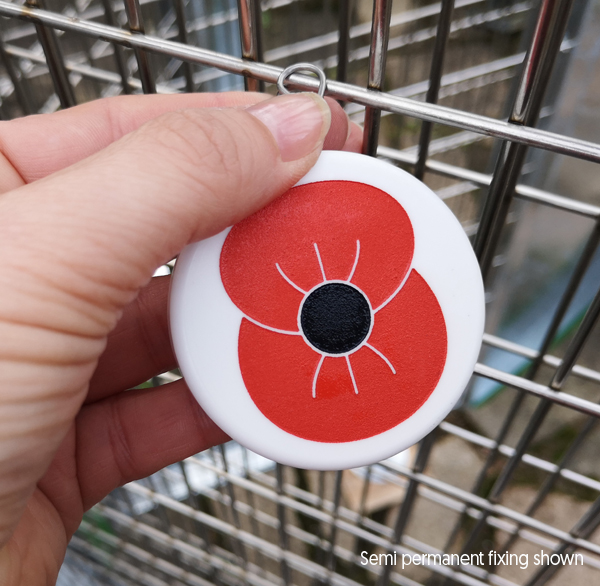 COMPACT SIZE
Holding around 4,500 leaves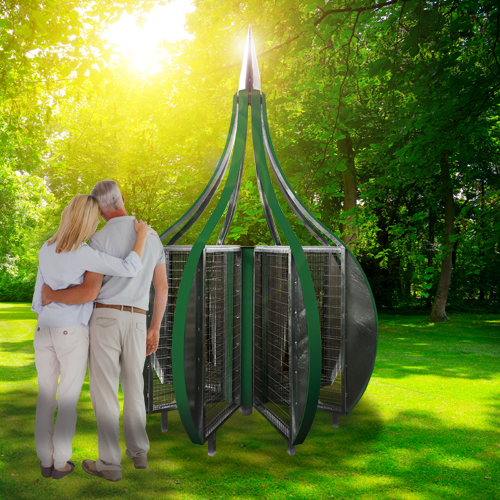 LARGE SIZE
Holding around 12,500 leaves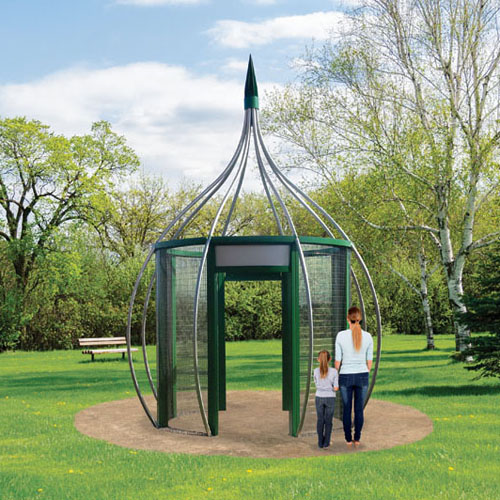 EXAMPLE OF BESPOKE LEAVES
Specially designed for our trees