The 'Large' size Forever Tree…
A steel, evergreen tree shaped structure, to hang and display thousands of leaves.

This are our Large size Forever Trees, a steel structure/sculpture, in the shape of an evergreen tree, designed to safely hold thousands of memorials, tributes or messages, on our specially designed leaves.
This large tree, has around 12,500 hanging holes, so can display 12,500 of our standard round leaves, based on one leaf per hanging hole. You can walk all the way around it and go inside, with the opportunity to hang leaves both inside and outside, (there are inner and outer display panels), up high at the top, in the middle or down low near the bottom, on any one of the 12 display panels.
The Large size Forever Trees can be located in a variety of urban, rural or coastal locations, has many customisable features and elements and is available in most colours other than our standard green. For the full technical specification click here.
Key points…
Constructed from steel, galvanised and stainless.
Abstract evergreen tree shaped.
Available in most colours.
Height – 5 metres/16.40 feet.
Width – 3.6 metres/11.81 feet.
A

ccessible

by all.
Easy to erect, by yourself or our installation team.
Holds around 12,500 of our standard leaves, safely!
Small footprint and minimal ground penetration (350mm).
Customisable features; finial, plaques, colour, etc.
Easy to export all over the world, made in the UK.
Stands alone or in groups 'a forest'.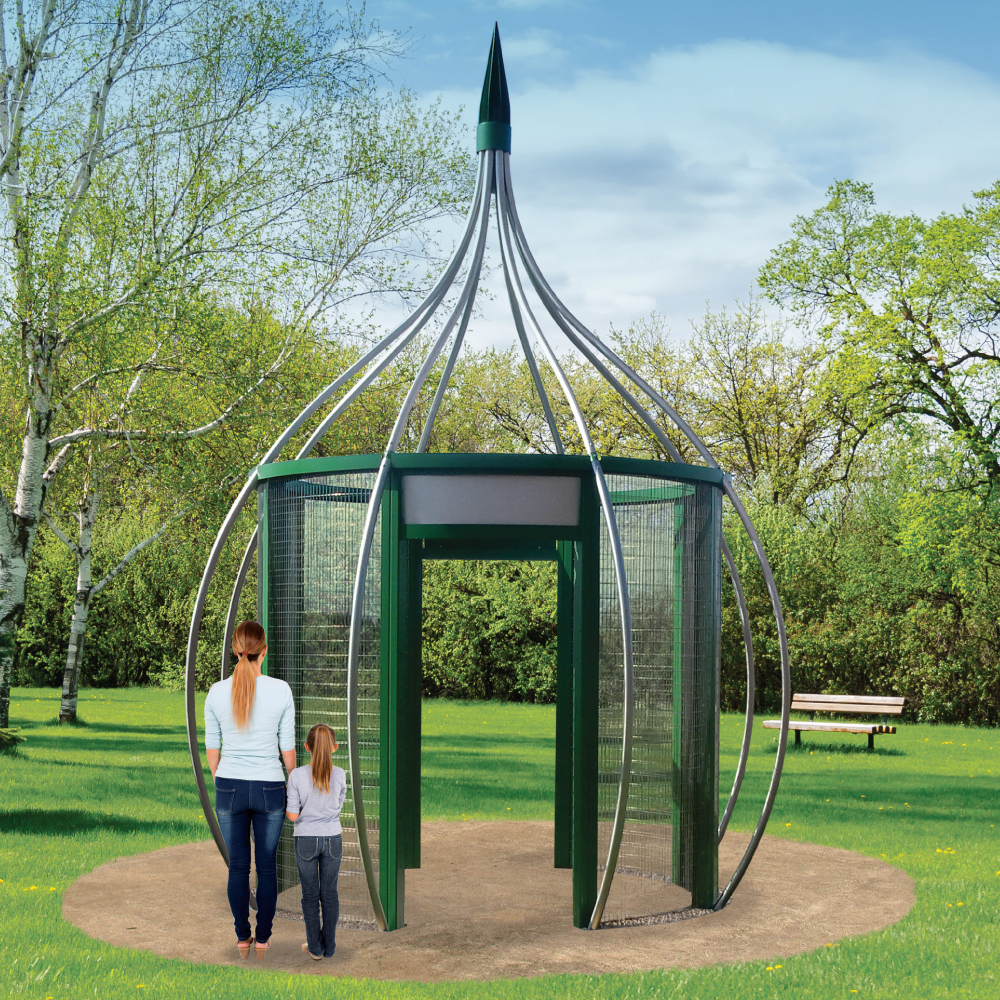 Forever Trees can be used for…

Remembrance and Memorial
Provide a tree, to hang a leaf in remembrance of a lost loved one, family member, friend, colleague or pet.
* * *
Located in…
Arboretums
A Site of Significance
Church Grounds/Crematoriums
Gardens of Remembrance
Hospices/Hospitals
Memorial Locations
Military Remembrance Locations
Pet Crematoriums
Sports Grounds/Race Courses
War Memorial Parks
* * *

Celebration and Inspiration
Provide a tree, to hang a leaf in celebration, from beating cancer, to saying 'I do', record and remember that special moment, event or achievement.
* * *
Located in…
Animal Adoption/Rescue Centres
Animal Sanctuaries
Charities/Trusts
Hospices
LGBTQ Events
Race Courses
Schools/Colleges/Universities
Sports Grounds
Wedding Venues
* * *

Generate an Income or Fundraise
By selling leaves to hang on your tree, you can generate an income for your business or raise money for charity or a good cause.
* * *
Located in…
Animal Adoption/Rescue Centres
Animal Sanctuaries
Charities/Trusts
Football Stadiums
Hospices/Hospitals
Race Courses
Schools/Colleges/Universities
Sports Grounds
* * *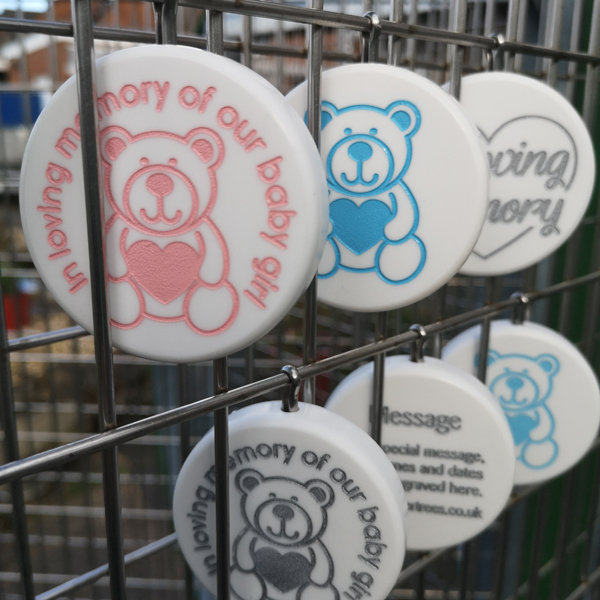 …and
when used in conjunction with our leaves, which creates the memorial, tribute or message, Forever Trees have the potential to generate large profits for the tree's owner, or raise money for good causes, by selling each individual hanging space and the leaves that go into them.
Click here to view our leaves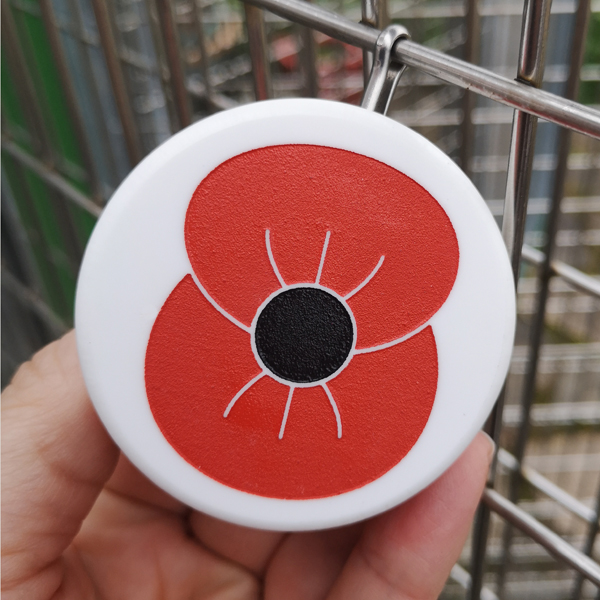 Demonstration trees
If you would like to see our demonstration Large Forever Tree, please call or email to make an appointment to visit. Our demonstration tree is located in a Derbyshire village, (not our business registered address).