Celebrate an event, occasion or special moment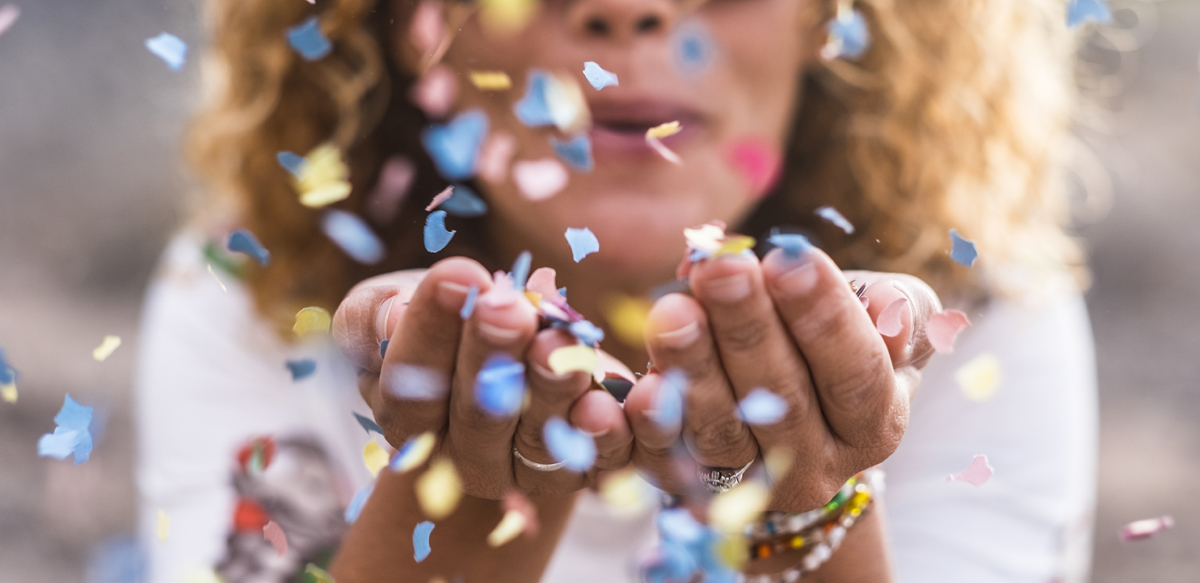 Lets celebrate!
Leaves can be engraved with personal messages and displayed on your Forever Tree.
Trees can be permanently located in your grounds/facility or move location as your event moves around the country. We even loan/rent our trees out. Forever Trees provide a facility and opportunity for people to hang a leaf onto your tree, for whatever they want to remember, celebrate or record!
Forever Trees and leaves can be used in SO MANY DIFFERENT WAYS, please contact us to discuss your needs and ideas.
---
Here are just a few ideas, are you a…
HOSPICE OR CHARITY?
Would you like to offer your patients, extended family members or staff, a way to leave messages for others to see and read, giving hope, courage, inspiration, thanks or celebration.
LGBTQ PRIDE EVENT ORGANISER?
Attendees can celebrate and record attending your pride event, year after year, or on a special leaf – ask that someone special to marry them!
SCHOOL, COLLEGE OR UNIVERSITY?
We've all heard of leaving ceremonies, books and t-shirts, now we have Forever Trees, let students leave a permanent gesture, a legacy at your facility and create an interactive sculpture in your grounds, that can be added to, year after year.
ANIMAL SANCTUARY OR ADOPTION CENTRES?
Do you offer a 'sponsor an animal' scheme or want a way to let pet owners record an adoption, a Forever Tree and all it's colourful leaves can create an amazing sculpture, that portrays all the good work that you do.
CHARITY RACE EVENT ORGANSIER?
At the event – have a Forever Tree to which you can let runners attach a ribbon, a leaf, a token, in remembrance of someone special, free of charge or for a small donation.
WEDDING VENUE?
Do you want to offer a bride and groom a beautiful way to record and create a special memory of their wedding day.
---
Special leaves, our tokens of affection…
Not actually leaf shaped, they are round and bevelled – so no sharp edges!
Below are examples of our most popular leaves, these are made of a mineral material, shaped into a 55mm diameter disc. This material is; fade, rust and fire resistant, very long lasting, alluring and tactile.
Leaves are/can be engraved both sides and colour infilled (in more than one colour if requested).  We work with each tree's owner to design their own bespoke leaf/leaves which are unique to you, or choose one of our standard designs, click here for more information about leaves.
Mineral based material, available in a range of colours and effects.
Colour infilled, including silver and gold, by hand.
Hard wearing ceramic photo option available in black and white or full colour.
Option to have a small artefact permanently encased inside.
Secure fixing – (other options available).
Wooden, stainless steel, plastic or acrylic leaves also available.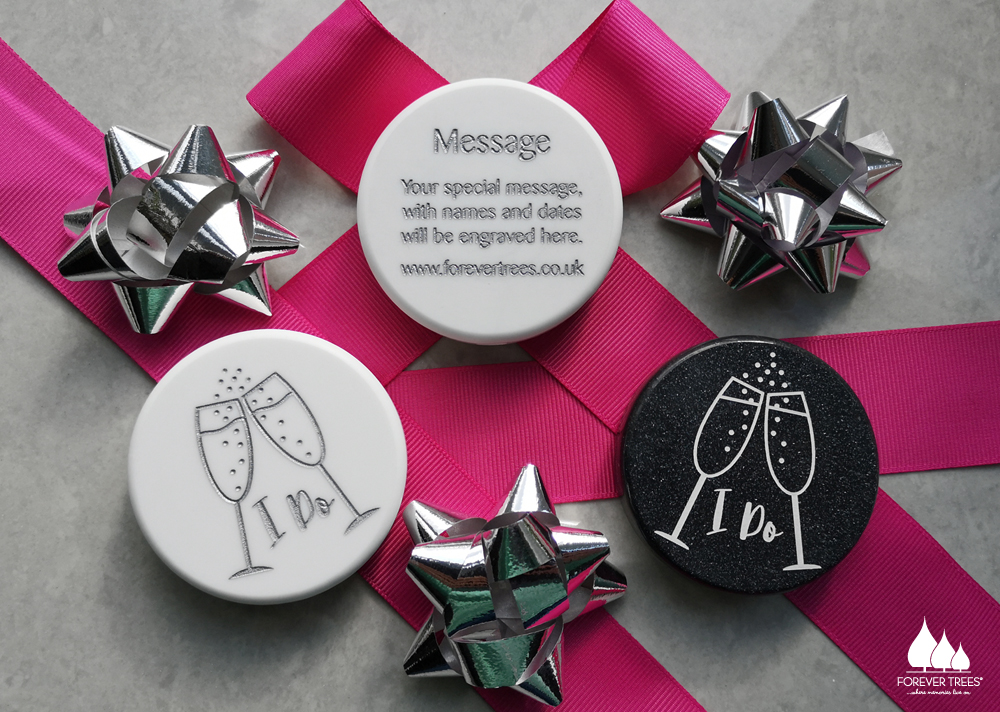 All Forever Trees used in conjunction with leaves, have the ability to generate an income stream, or fundraise for a charity or good cause, click here to find out more. The use of our leaves is not compulsory, tree owner's can purchase or make their own leaves, should they wish.