Compact sized Forever Tree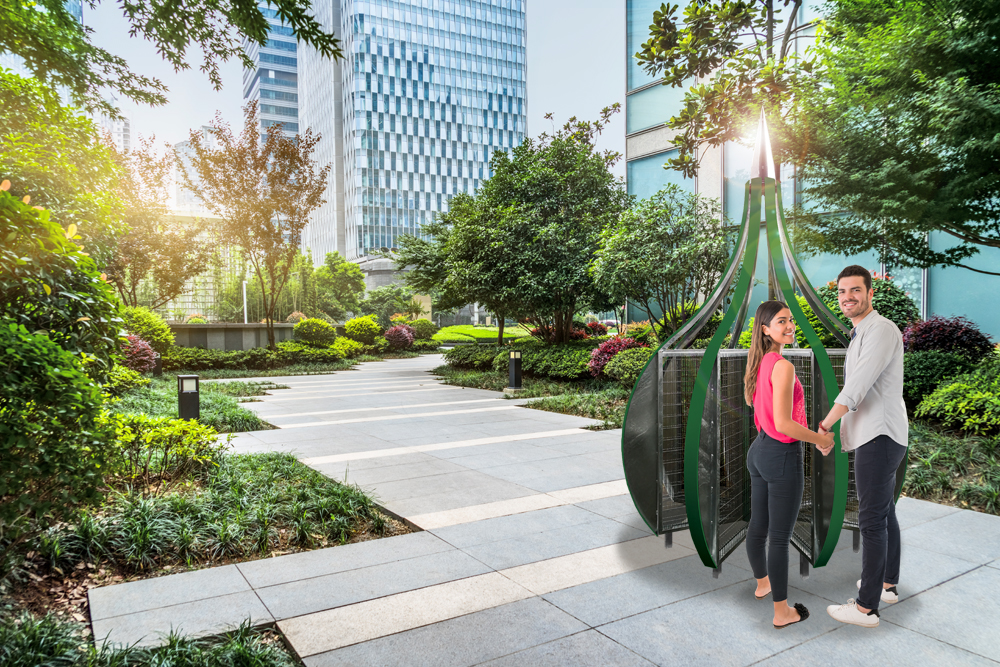 The 'compact' size Forever Tree…
A tree to hold around 4,500 leaves.

This is our compact sized Forever Trees, a steel structure/sculpture, in the shape of an evergreen tree, designed to safely hold thousands of memorials, tributes or messages, on our specially designed leaves.
The compact tree, has around 4,500 hanging hole, so can display 4,500 of our standard leaves, based on one leaf per hanging hole. You can walk all the way around it, and in between the structures 'branches', with the opportunity to hang leaves on any one of the 16 display panels.
The tree can be located in a variety of urban, rural or coastal locations, both indoors and outdoor, has customisable features/elements and is available in any colour. It can be permanently sited, or portable depending upon base option chosen. For the full technical specification click here.
Key points…
Constructed out of steel, galvanised and stainless.
Evergreen tree shape.
Available in all colours.
Height – 3.2 meters/10.5 feet.
Width – 2 meters/6.6 feet.
A

ccessible

by all.
Easy to erect, by yourself or our installation team.
Holds around 4,500 leaves, safely!
For both indoor and outdoor environments.
Stands alone or in groups 'a forest'.
Customisable features; finial, colour, etc.
Easy to export all over the world.
Minimal or no ground penetration, even portable, subject to base choice.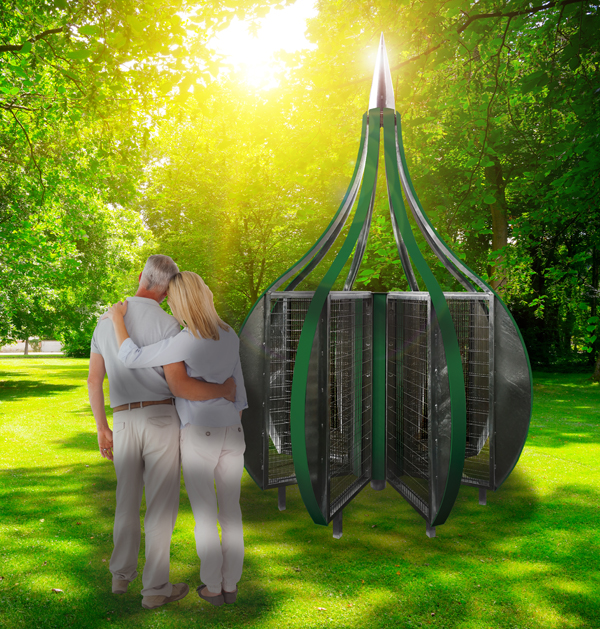 Demonstration trees
If you would like to see our demonstration compact Forever Tree, please call or email to make an appointment to visit. Our demonstration tree is located in a Derbyshire village, (not our business registered address).